The Cooke Street Carnival is this coming Saturday, October 13th in Raleigh.  I was invited to contribute an art board for the event.  Here is a picture of it in my studio: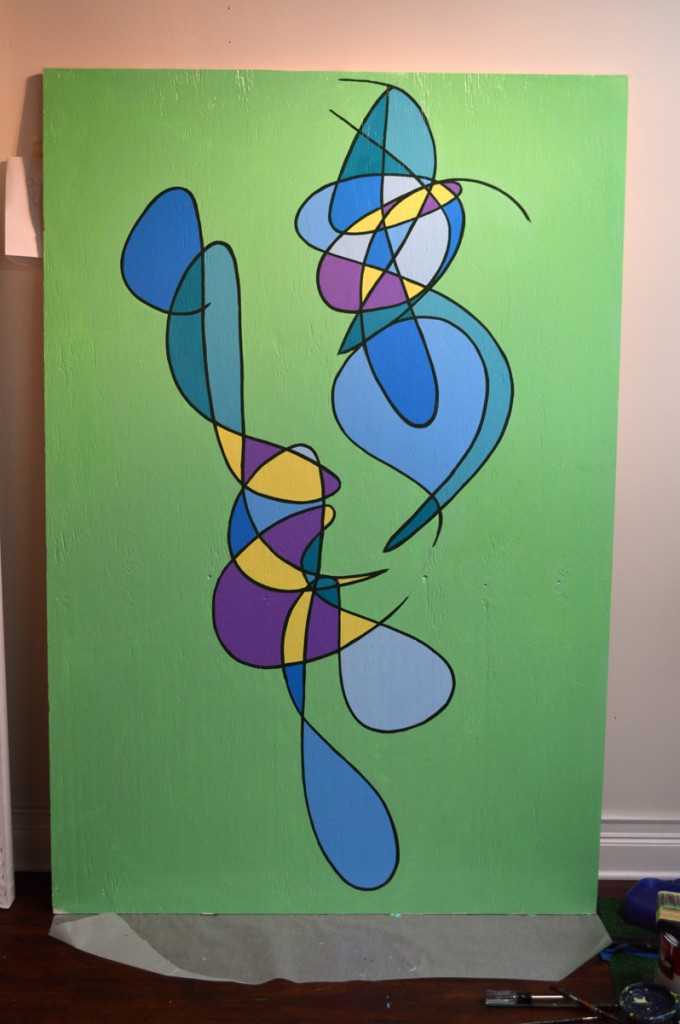 From the Cooke Street Carnival website:
Cooke Street Carnival is a grassroots neighborhood festival that happens each Fall on Cooke Street which is located in the Idlewild Neighborhood, just a few blocks East of Historic Oakwood in Downtown Raleigh (MAP HERE). The event was inspired by the Notting Hill Carnival in London,  Mardi Gras in London, and Chinese Carnivals, as well as your typical Fall Festivals/Carnivals that happen all around the South each year.
…