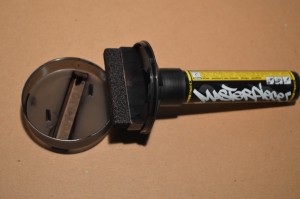 I have been having some fun with the Masterpiece 60mm marker.  I quickly exhausted the speedflow black ink it came with.  This ink has the best effect through a new nib.  I was unable to get this quality of streaking with any of the other inks. All of the following drawings are 18″x24″ in size.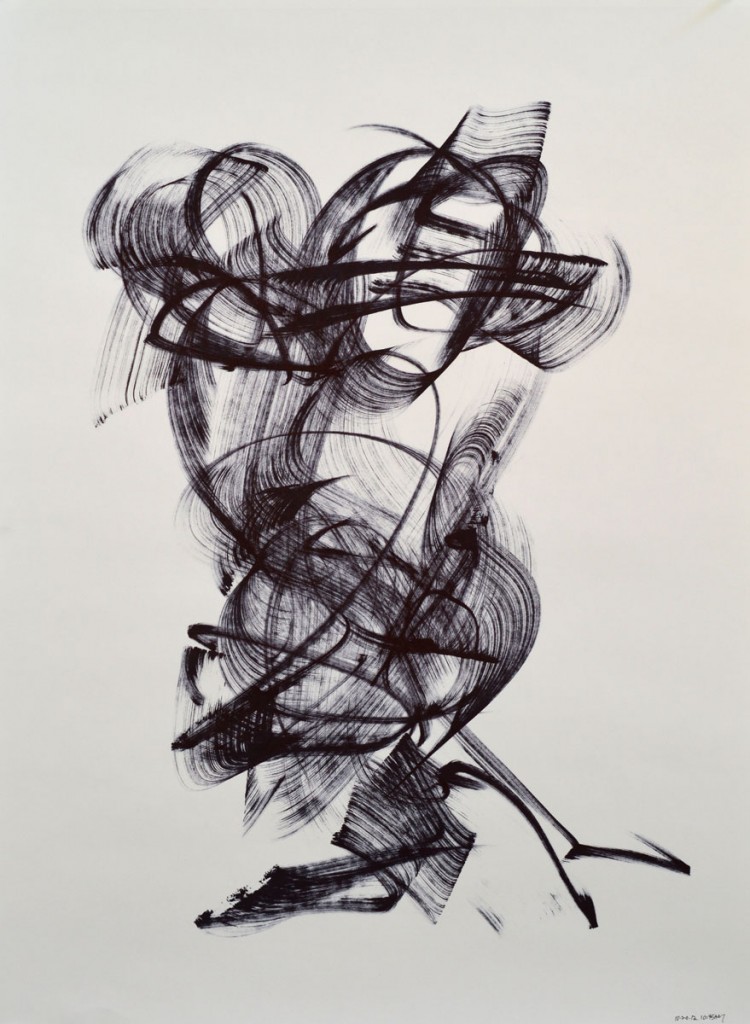 Seriously though, look at these streaks: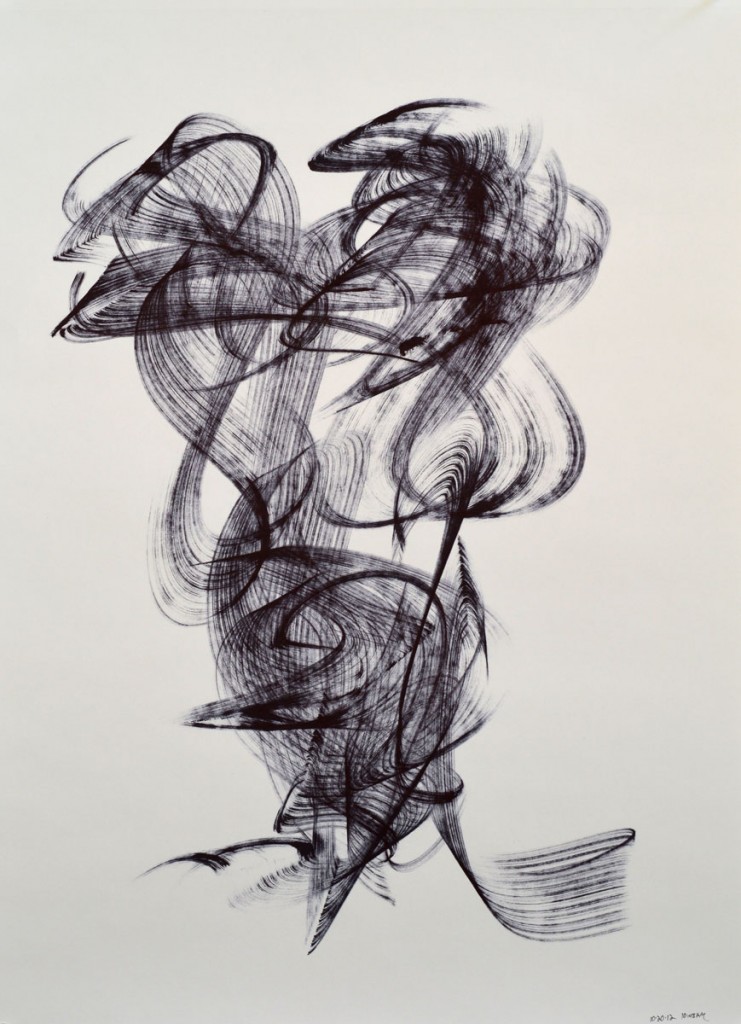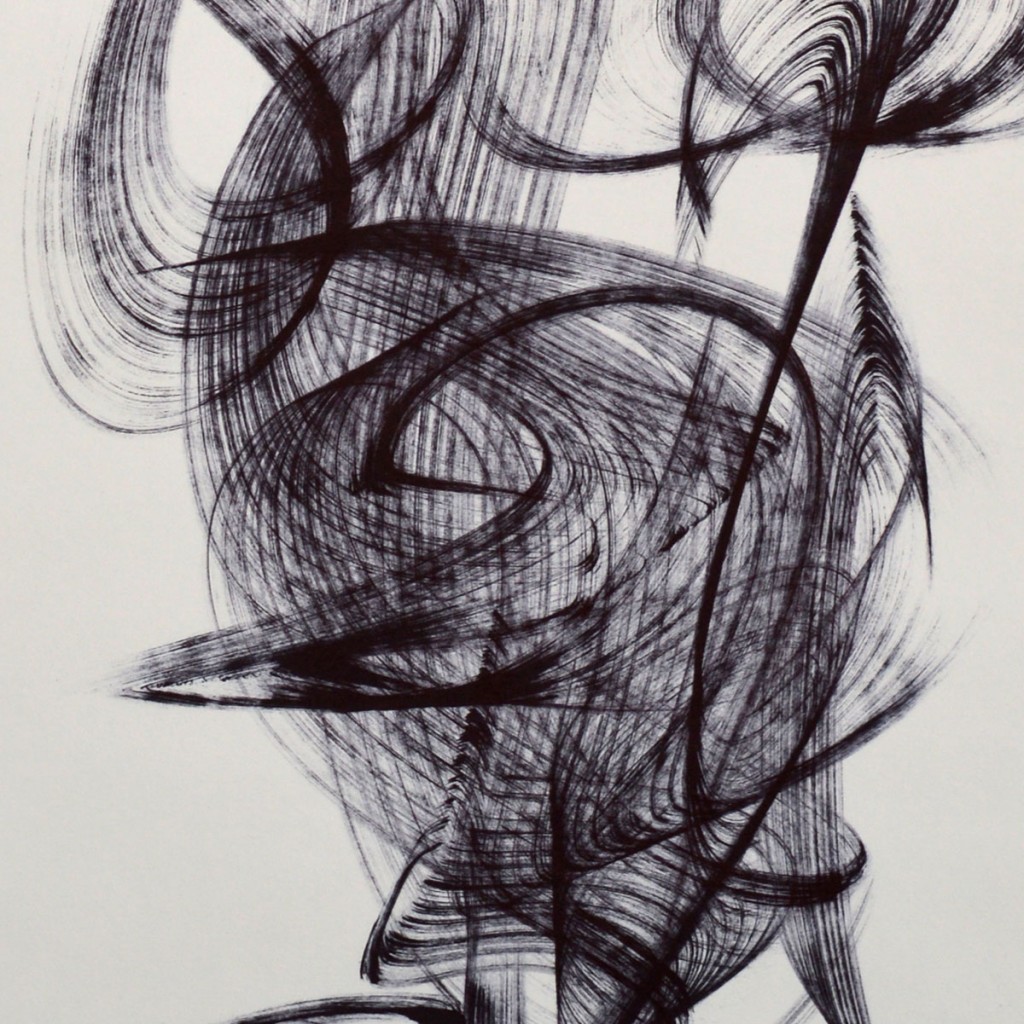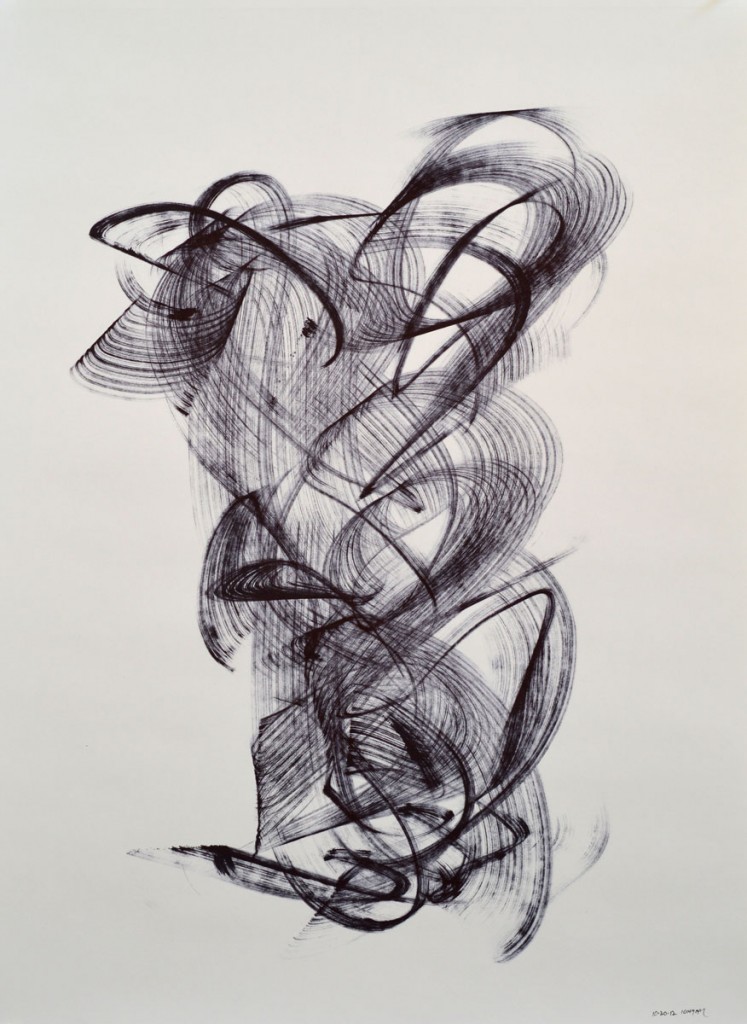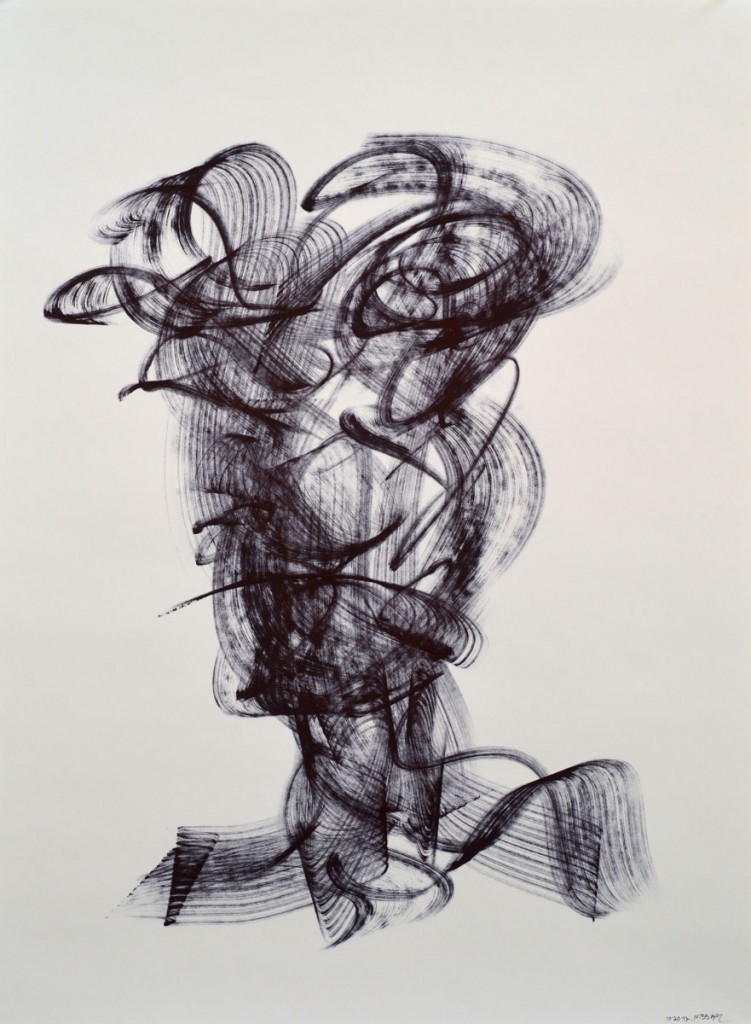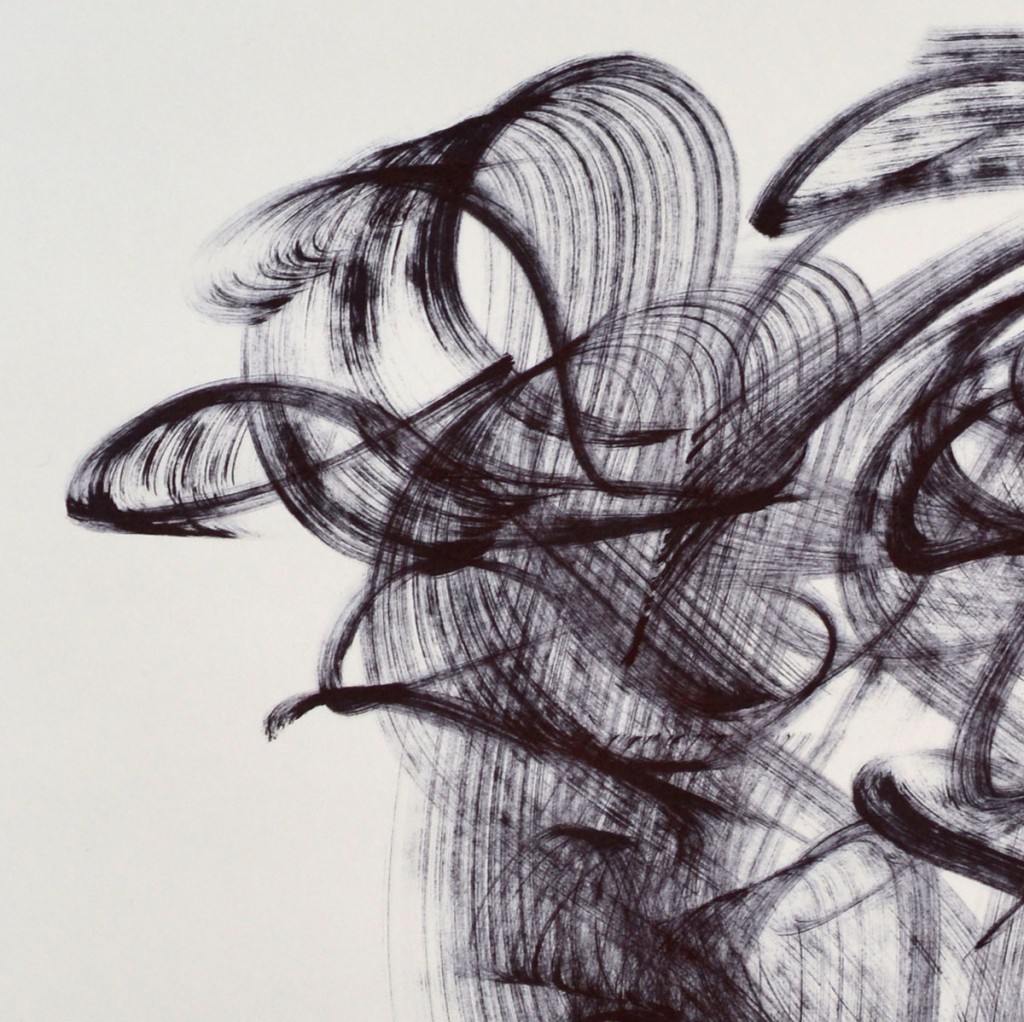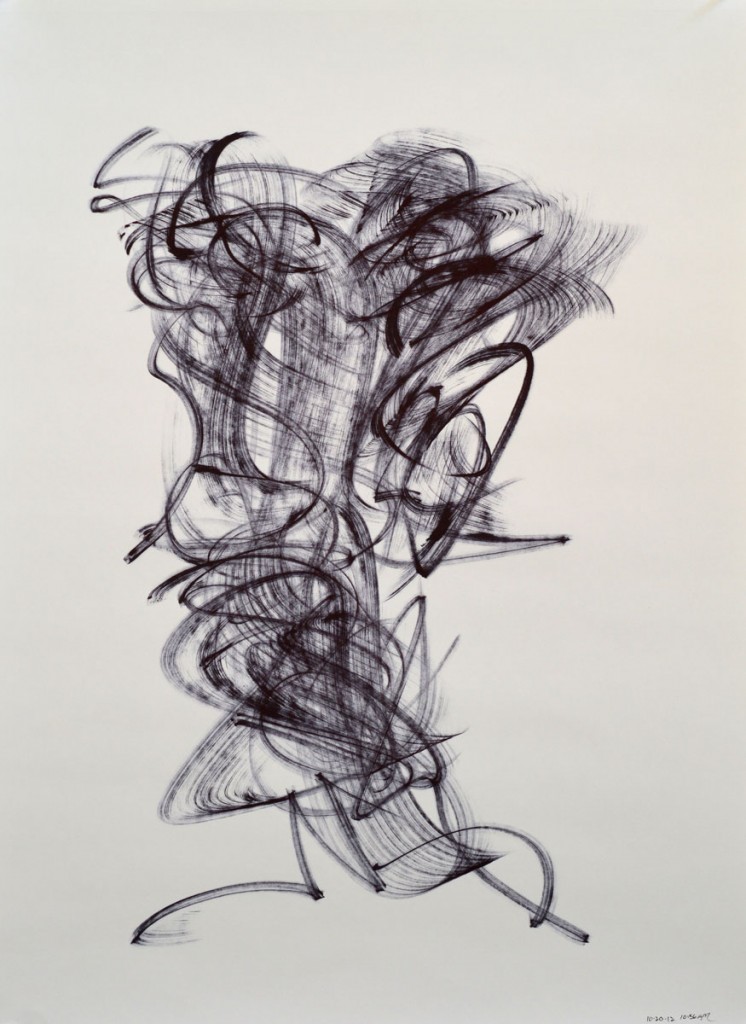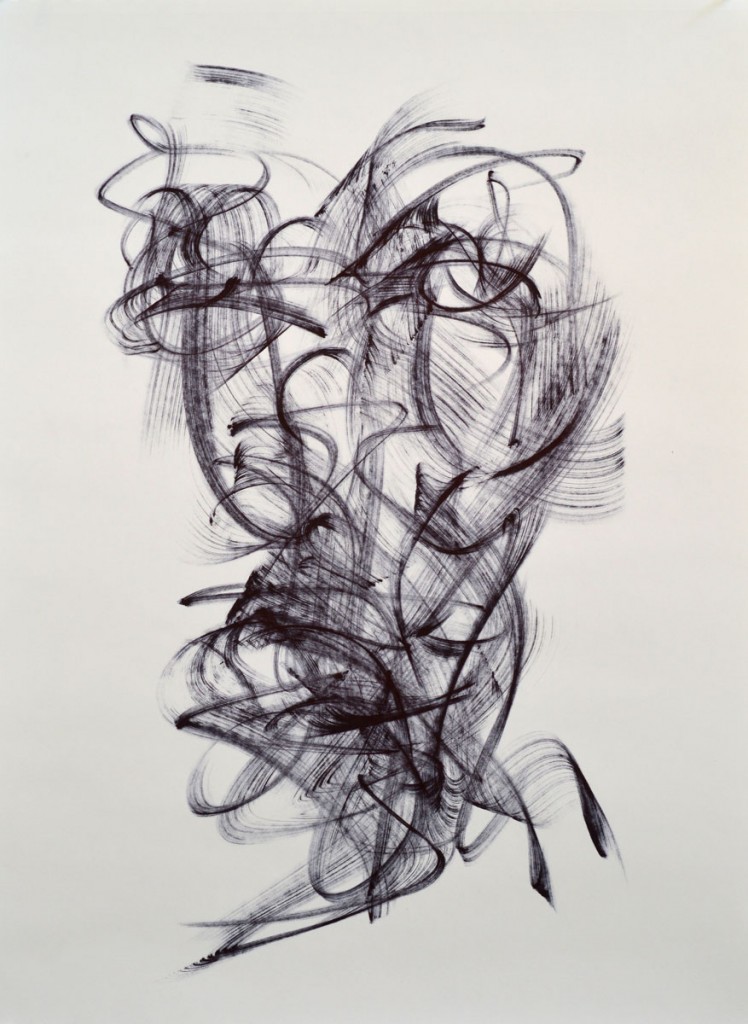 Then I experimented with the purple One4All ink.  Straight out of the bottle it is a little too thick to flow easily in this pen.  I thinned with water and got some good effects although it became too fluid when the nib was fully saturated. My favorite effects were when the nib was still mostly dry.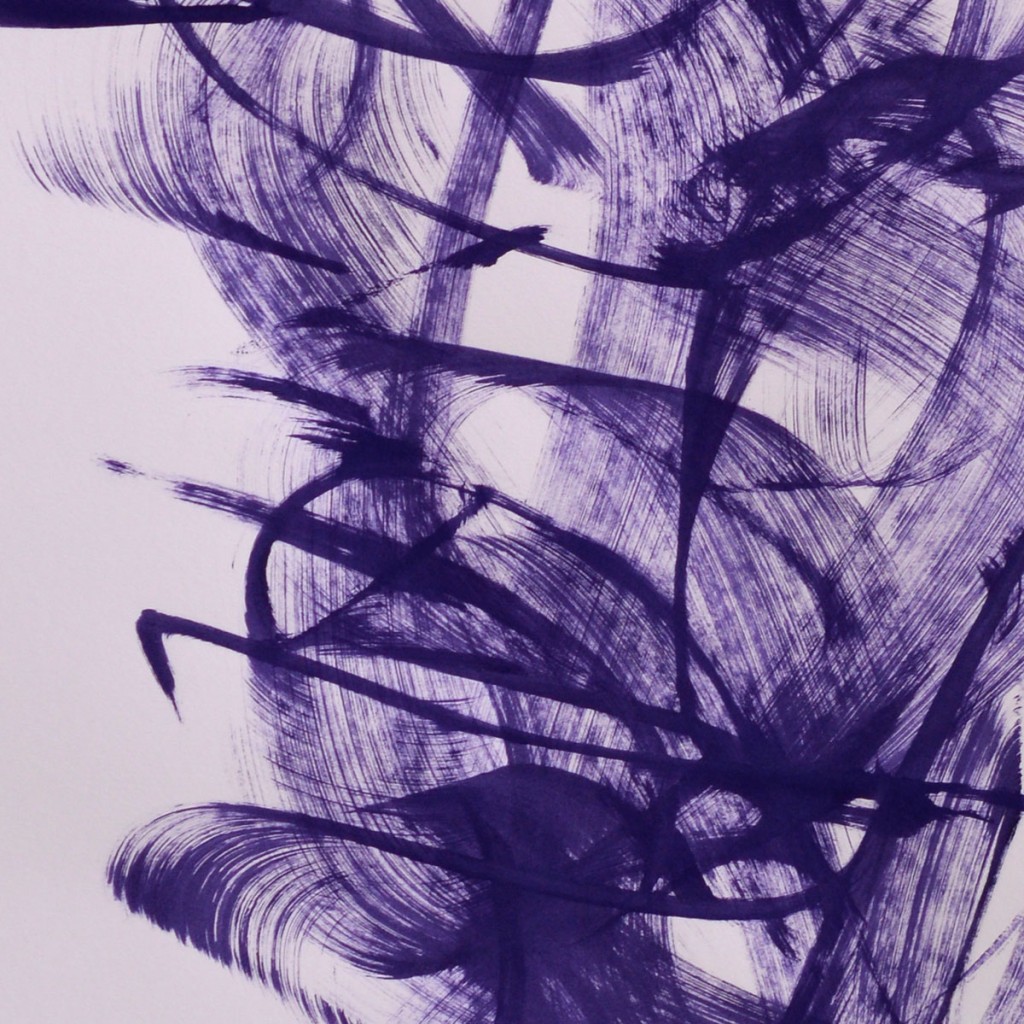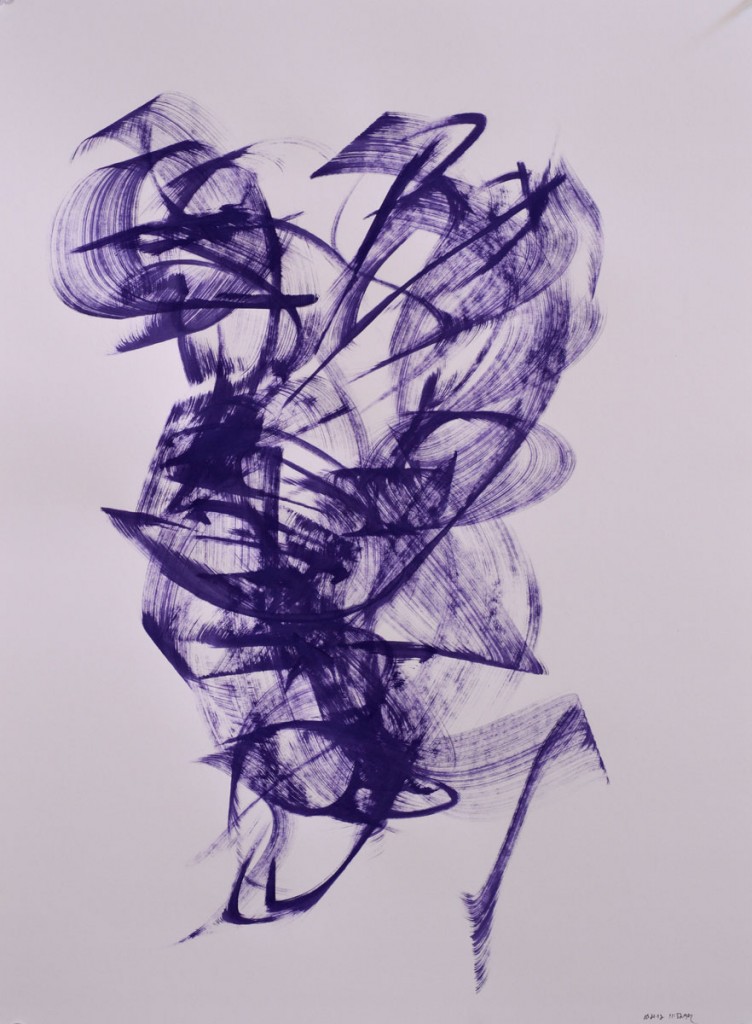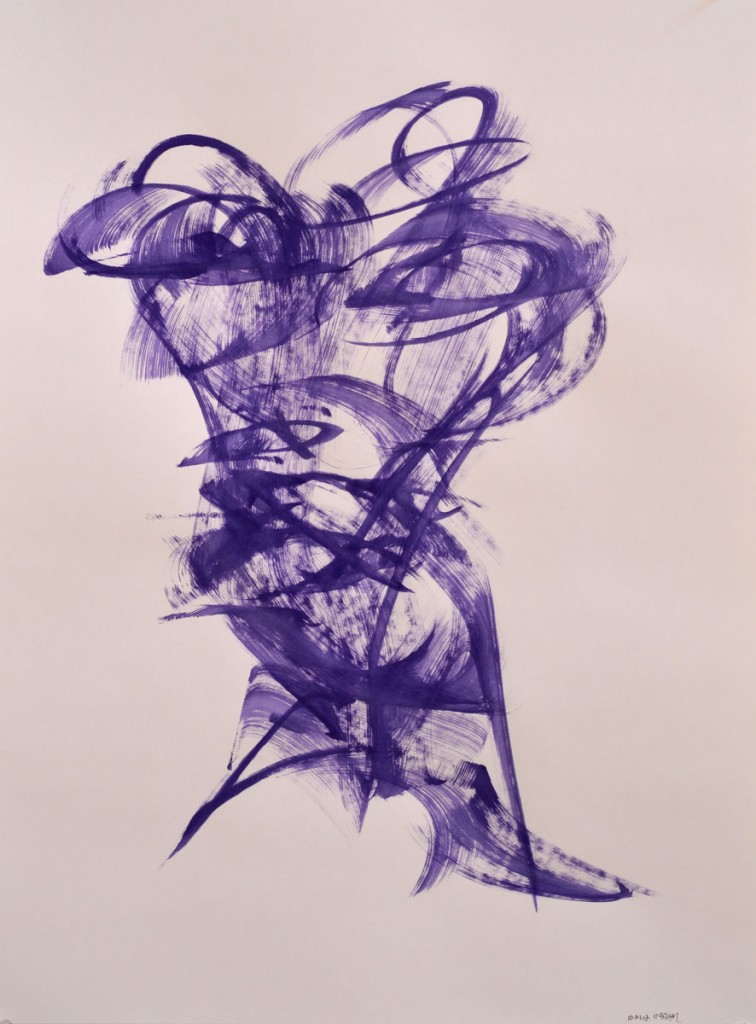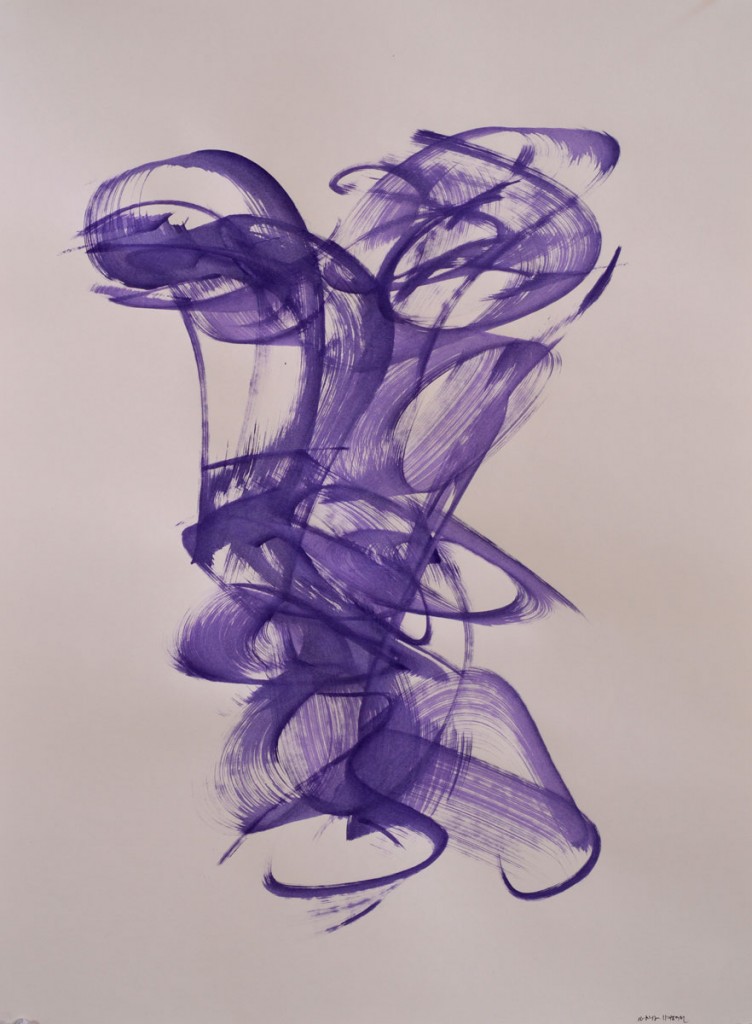 I added black paint in an attempt to get a thicker effect.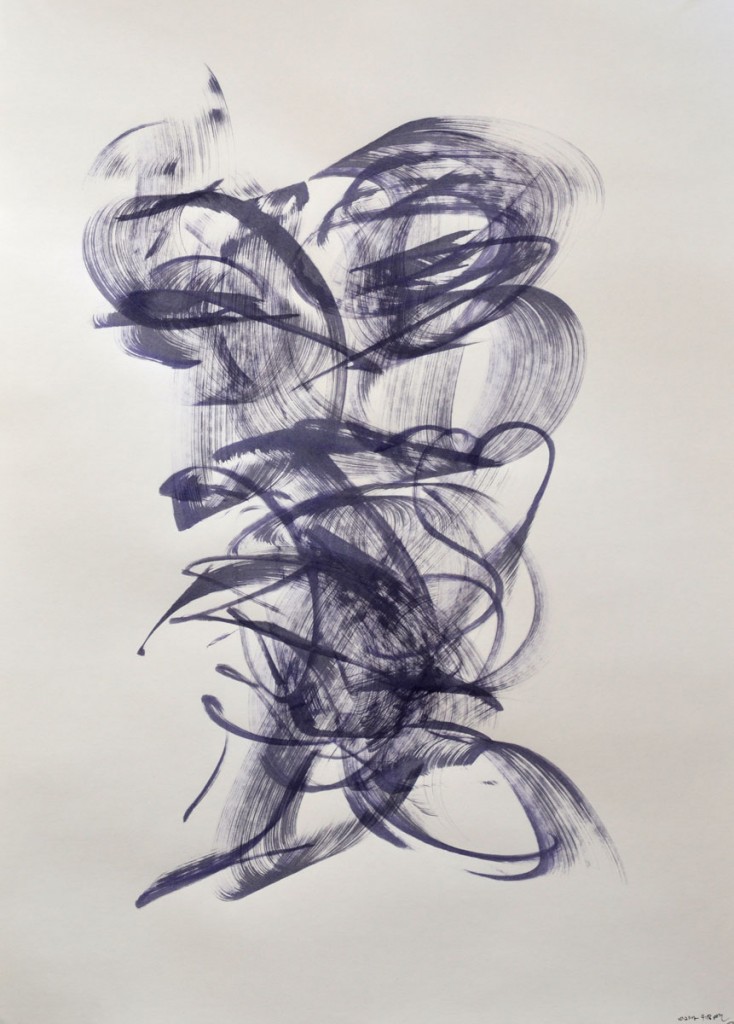 Finally I used a bottle of india ink for fountain pens.  This produced a good color and and flowed very well through the nib.