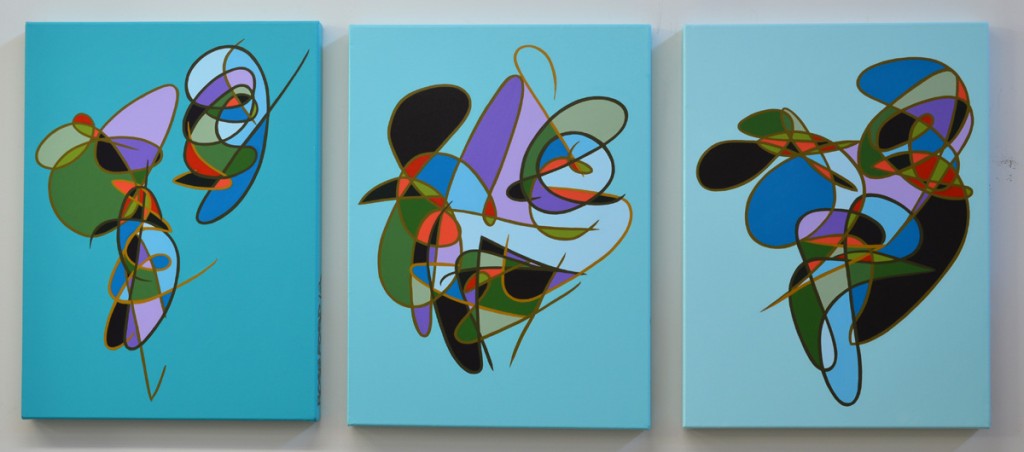 Three new paintings to post.  I have been working on these for awhile, about a month I guess. There have been a couple things going on but more on that later.  I will be posting about some new drawings too shortly.  The next pieces will be really big again, but I wanted to get a few small ones done before I got caught up in a big project.  I have sketched a whole book so far in preparation for these next large pieces and these were 3 faces caught my eye but were better suited to this smaller size.  Each has fairly strong multifacial effect. Each uses 17 colors.
The color set for these paintings is:
3 major interior colors in 3 descending saturation levels: Manganese Blue, Dioxazine Purple and a Chromium Oxide Green mixture
2 pairs of minor colors: Custom orange mixture/dark Phthalo green and Napthol Red/Hansa Yellow (green mixture)
3 linear colors, descending shades of yellow oxide
3 exterior colors (one for each painting): Teal in descending saturation levels.
Anyways, here are some progress shots of the new paintings: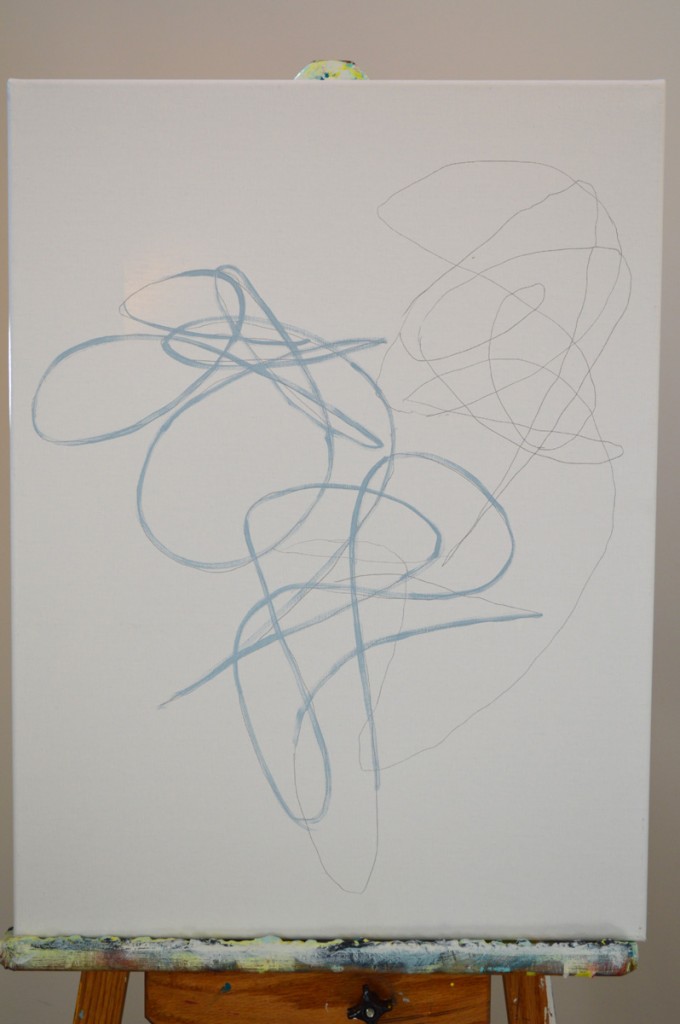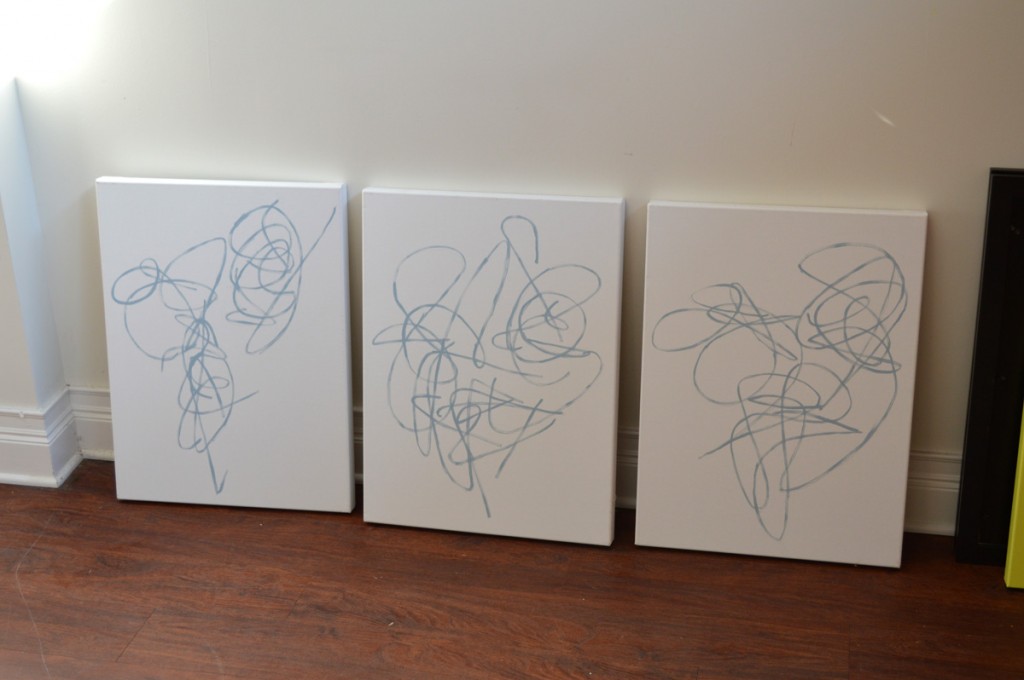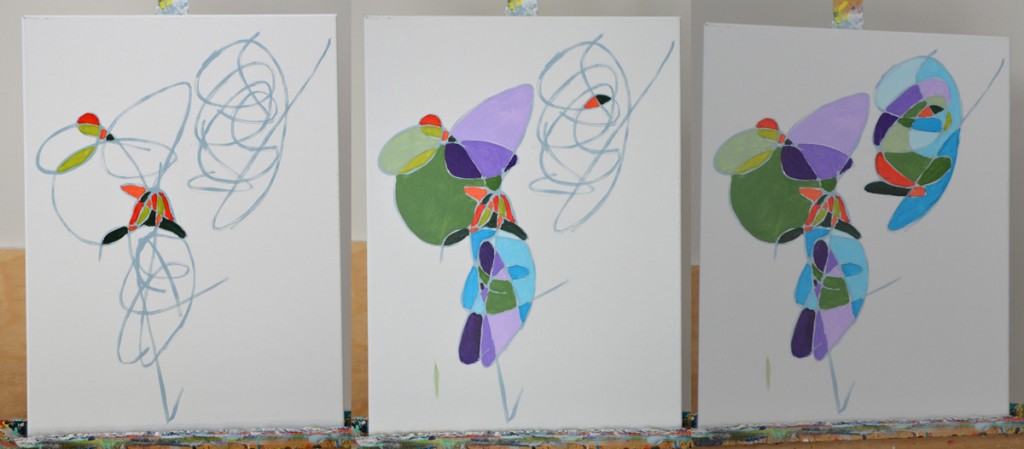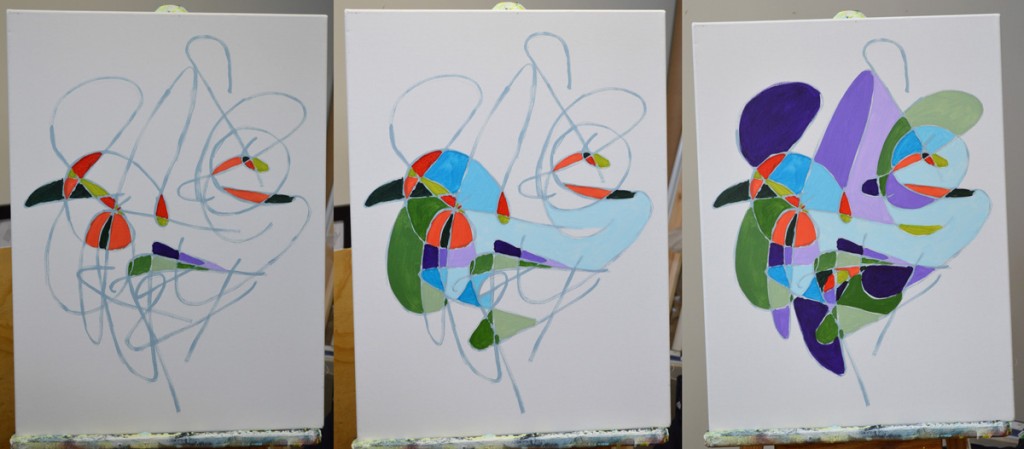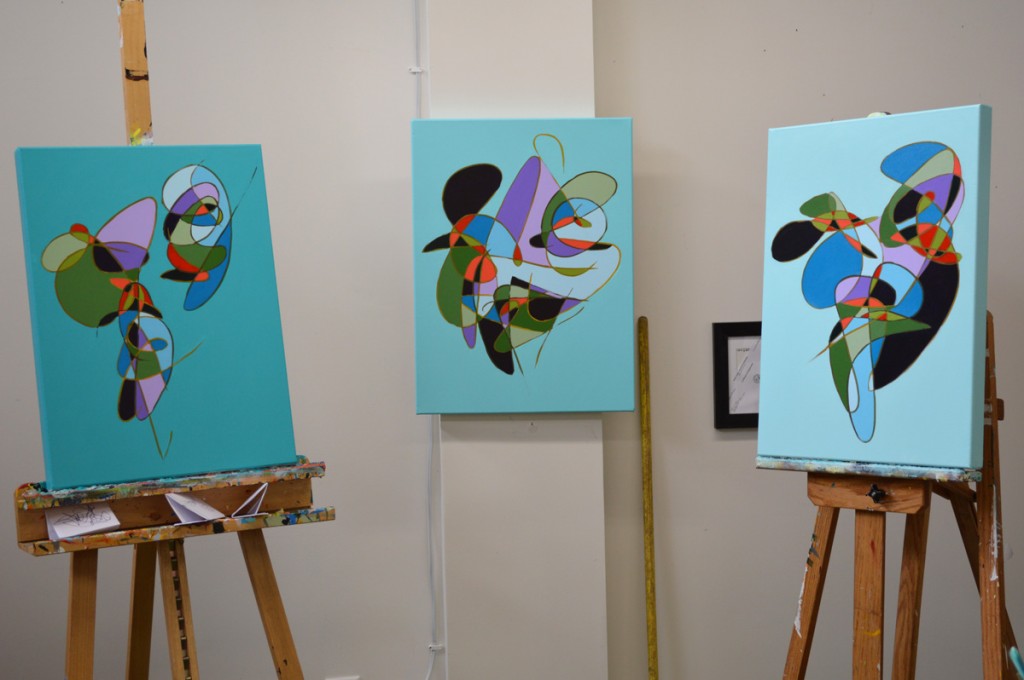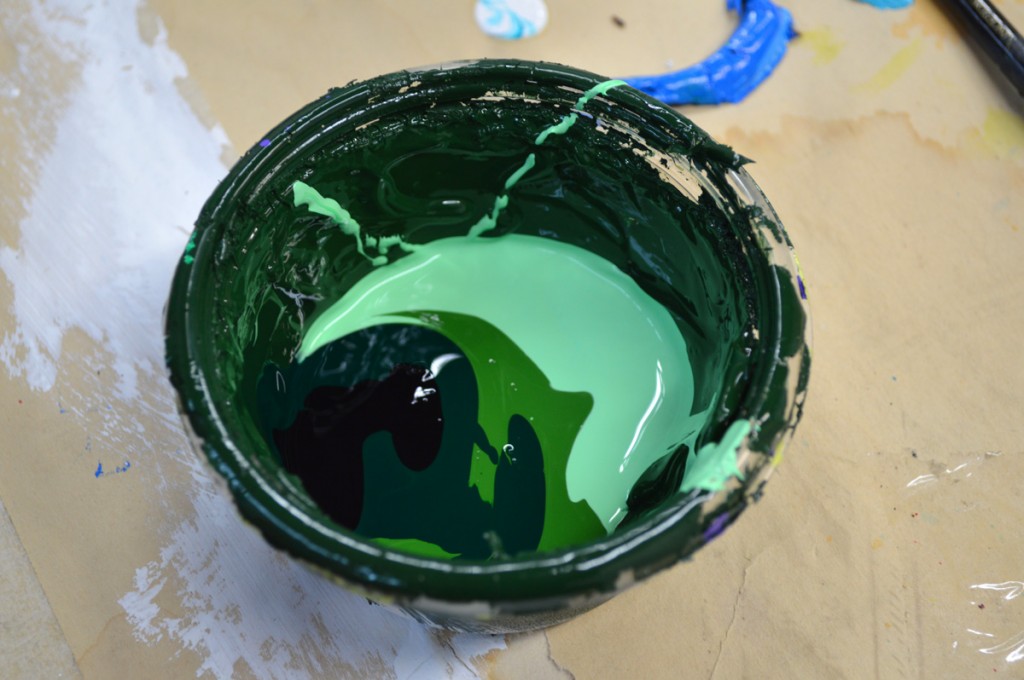 This is a mixture for the medium green tone.  It appears to be (left to right) carbon black, phthalo green (yellow shade), chromium oxide green and a white/chromium oxide green mix (probably just poured from the light tone).
Here are the finished pieces.  The images click through to the painting page with closeups.